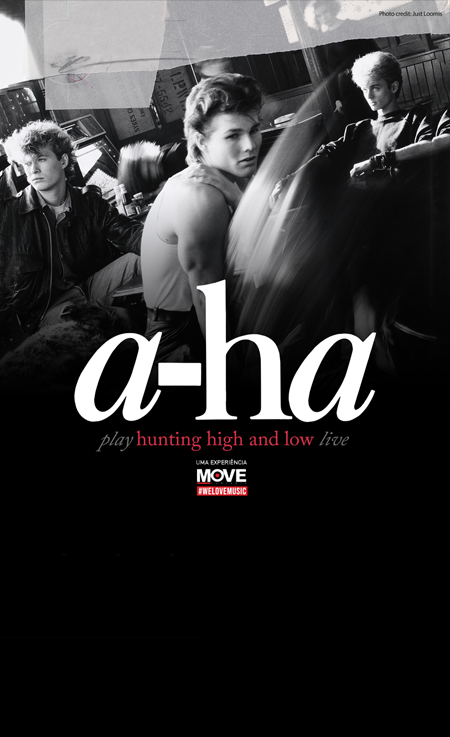 A-HA no Qualistage
A-ha é um grupo de synth-pop norueguês formado em 1982 em Oslo, pelo guitarrista Paul Waaktaar-Savoy, o tecladista Magne Furuhomen e o vocalista Morten Harket. O primeiro grande sucesso da banda veio em 1985 com o álbum de estreia "Hunting High and Low". O disco alcançou o primeiro lugar nas paradas de sucesso da Noruega, segundo lugar no Reino Unido e 15º na Billboard dos Estados Unidos. Os principais destaques foram os singles "Take On Me" e "The Sun Always Shines on TV", que também conquistaram o topo das paradas e renderam uma indicação ao Grammy na categoria Melhor Artista Revelação.
CLASSIFICAÇÃO ETÁRIA: 18 ANOS
Menores somente acompanhados dos pais ou responsáveis legais.
sobre o evento
A turnê mundial para celebrar o aniversário de 35 anos do álbum de estreia do A-Ha, "Hunting High And Low", lançado em 1985, chega finalmente ao Brasil em março de 2022. Considerado um dos mais importantes discos da história da música pop, o álbum, que é tocado integralmente nos shows da turnê, apresentou ao mundo hits atemporais como "Take On Me", "The Sun Always Shines On TV", "Train Of Thought" e, claro, "Hunting High And Low". Adiada por causa da pandemia, a turnê recebeu críticas entusiasmadas da imprensa e aclamação do público.